Introducing the new red velvet. A cake that is both deliciously decadent and satisfyingly wholesome. The beetroots add a depth of flavour and colour, which together with the Nut Mylk ensure an incredibly moist chocolate cake. The cake works marvelously in a bunt tin. However, a regular cake tin will also work. This red velvet will bring a smile to the most toughened of food critics, no matter the age!
2/3 cup (100g) extra virgin coconut oil
1/2 cup coconut blossom sugar
70g dairy-free dark chocolate (70%), chopped into chunks + an extra 30g
2 heaped cups of finely grated raw beetroots
3 organic eggs
1/4 cup of almond Nut Mylk
1 1/2 cup spelt flour
2 tsp baking powder
5 tbsp raw cacao powder
A pinch of sea salt
Around half a cup of shredded coconut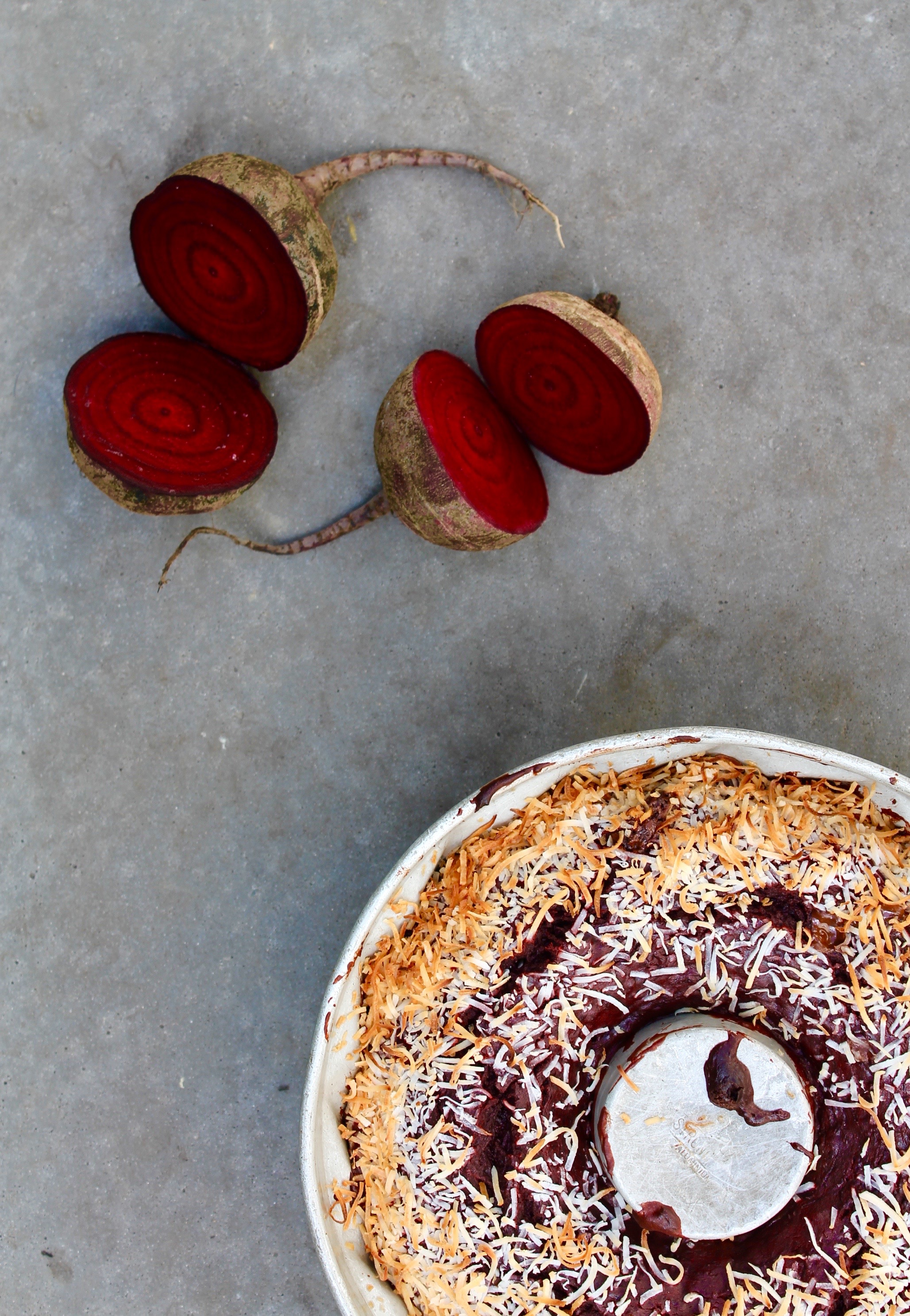 Preheat your oven to 170°C. Warm the coconut oil in a medium size saucepan on a very low heat. Add the coconut sugar and chocolate. Keep a watchful eye on the chocolate and when it has melted add the grated beets.
Sift the flour, baking powder, cacao powder and salt into a mixing bowl. Lightly whisk the eggs and add them to the bowl along with the almond Nut Mylk and the chocolate mixture. Stir to combine, ensuring that there are no flour clumps hiding at the base of the mixture. Add the extra 30-50g of chopped dark chocolate.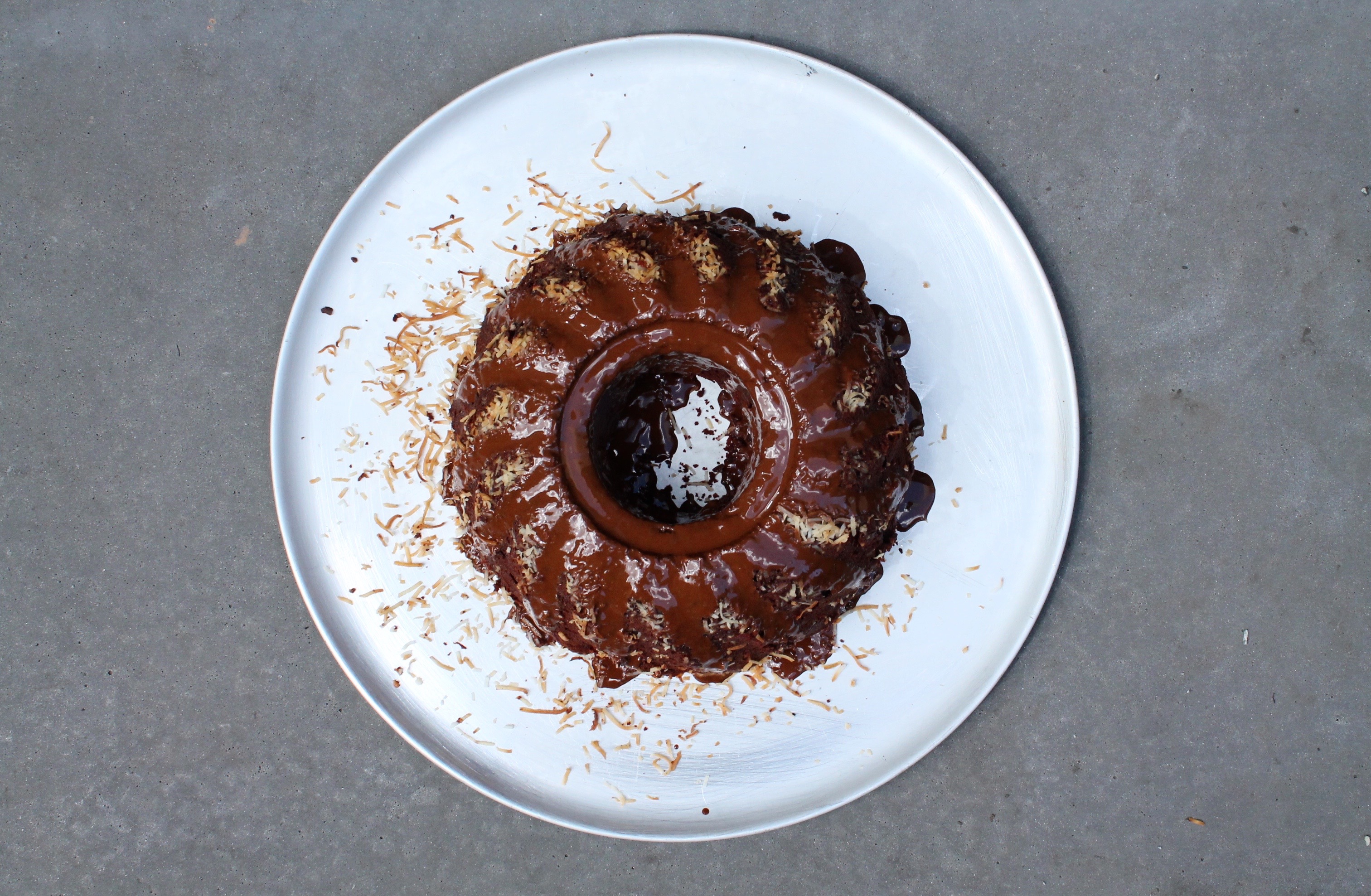 Generously grease your choice of baking tin with coconut oil and sprinkle with some of the shredded coconut. Pour the glorious mixture into the tin, get a little crazy with the coconut, sprinkling it on the top of the cake mixture. Now, bake for 25 minutes. Run a knife gently around the edges of the cake and flip out while hot. Serve with cashew cream or coconut ice-cream. Don't worry its great on its own too!
Original source: Green Kitchen Stories