We love raw food, especially raw desserts. They are nutrient dense, entirely guilt free, absolutely delicious and simple to make, even for those that consider themselves culinary illiterates. Apart from the soft vanilla cream and the chewy caramel base, the cubic kiwi adds a zing that makes for such an impressive raw slice. The cake keeps well in the freezer, but be wary, if your family is anything like ours then it won't last long!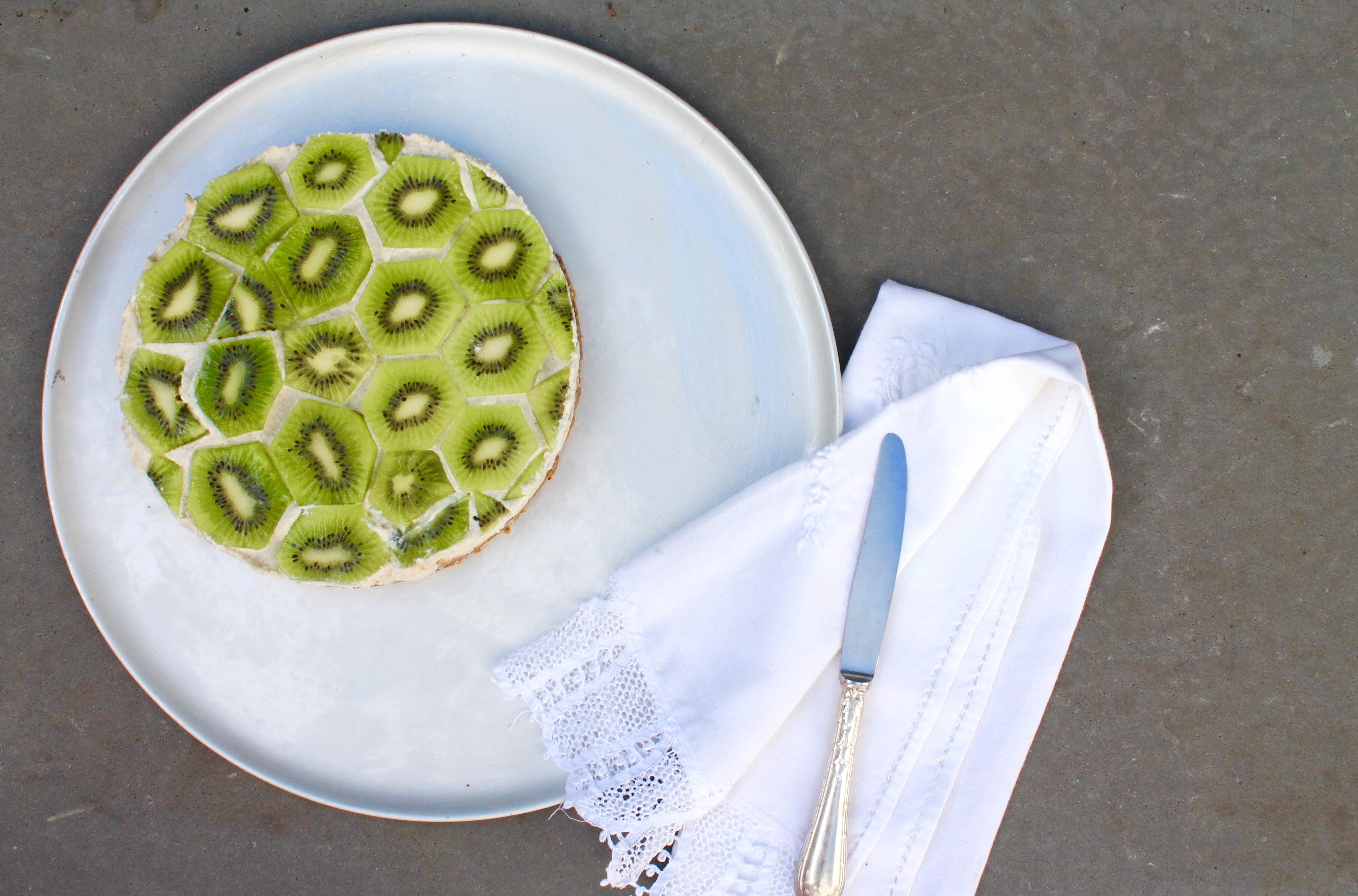 Walnut Fig Base
½ cup walnuts
¼ cup activated almonds
2 tbsp desiccated coconut
2 tbsp golden flaxseeds
½ cup dried figs
½ cup medjool dates
½ tbsp. Nut Mylk
½ tsp cinnamon
1. Add all the ingredients into a thermmoix or food processor and process until the mixture forms a sticky dough
2. Line a tray with cling film and pour the mixture into the tin, carefully pressing into place using the back of a spatula until the base is even and relatively smooth.
3. Place the base into the freezer whilst you make the vanilla cream.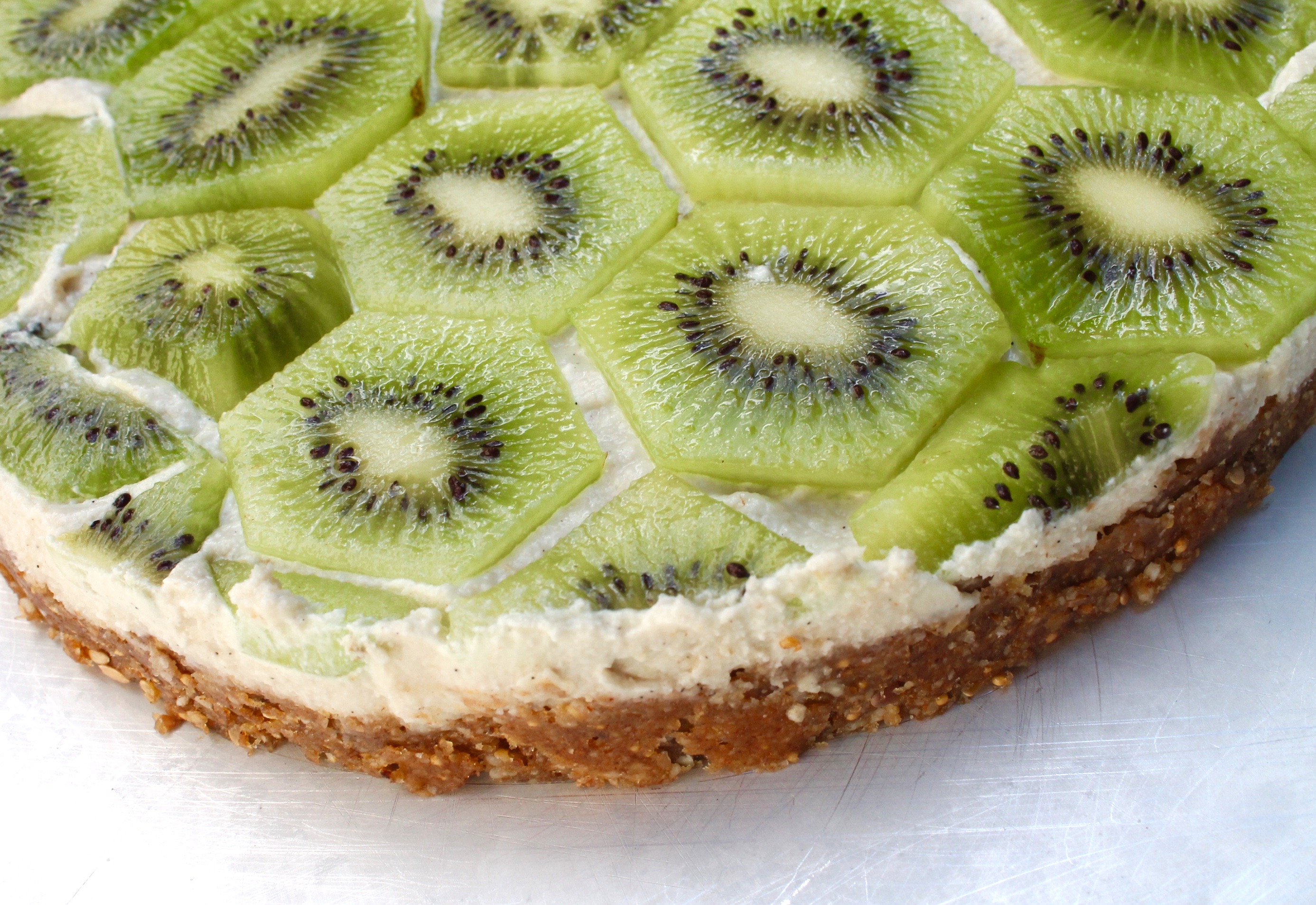 Vanilla Nut Mylk Cream
½ cup cashew soaked overnight
½ cup Nut Mylk
½ cup desiccated coconut
2 tbsp coconut nectar
½ vanilla bean powder
Fresh kiwi fruit to decorate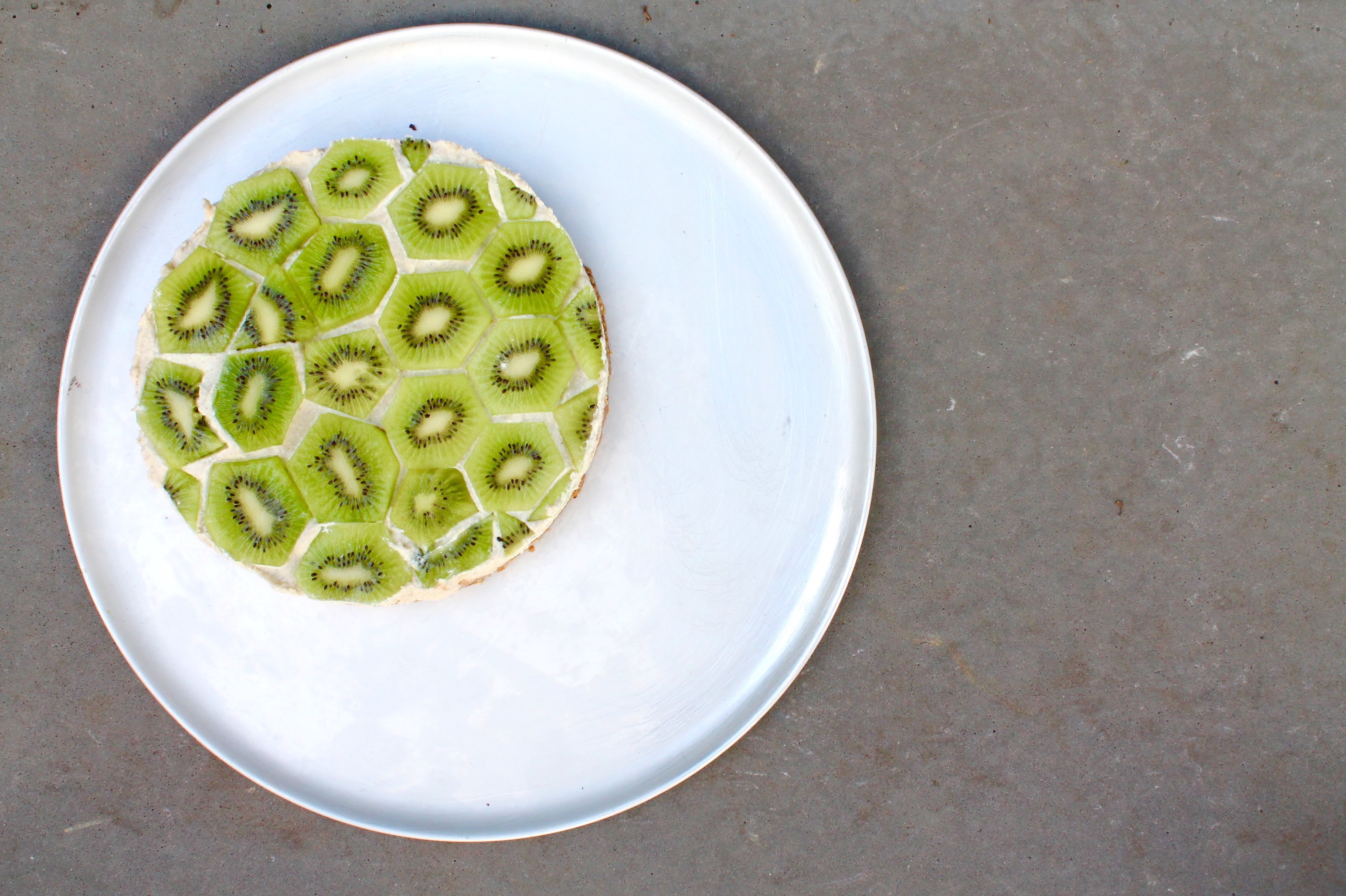 4. Add the ingredients for the cream into a thermomix or high speed blender and process until smooth.
5. Pull the base out of the freezer and spread the vanilla cream evenly over the top. Place back into the freezer.
6. 15 minutes before serving take the slice out of the freezer to let the slice soften and decorate with finely sliced kiwifruit.
Enjoy!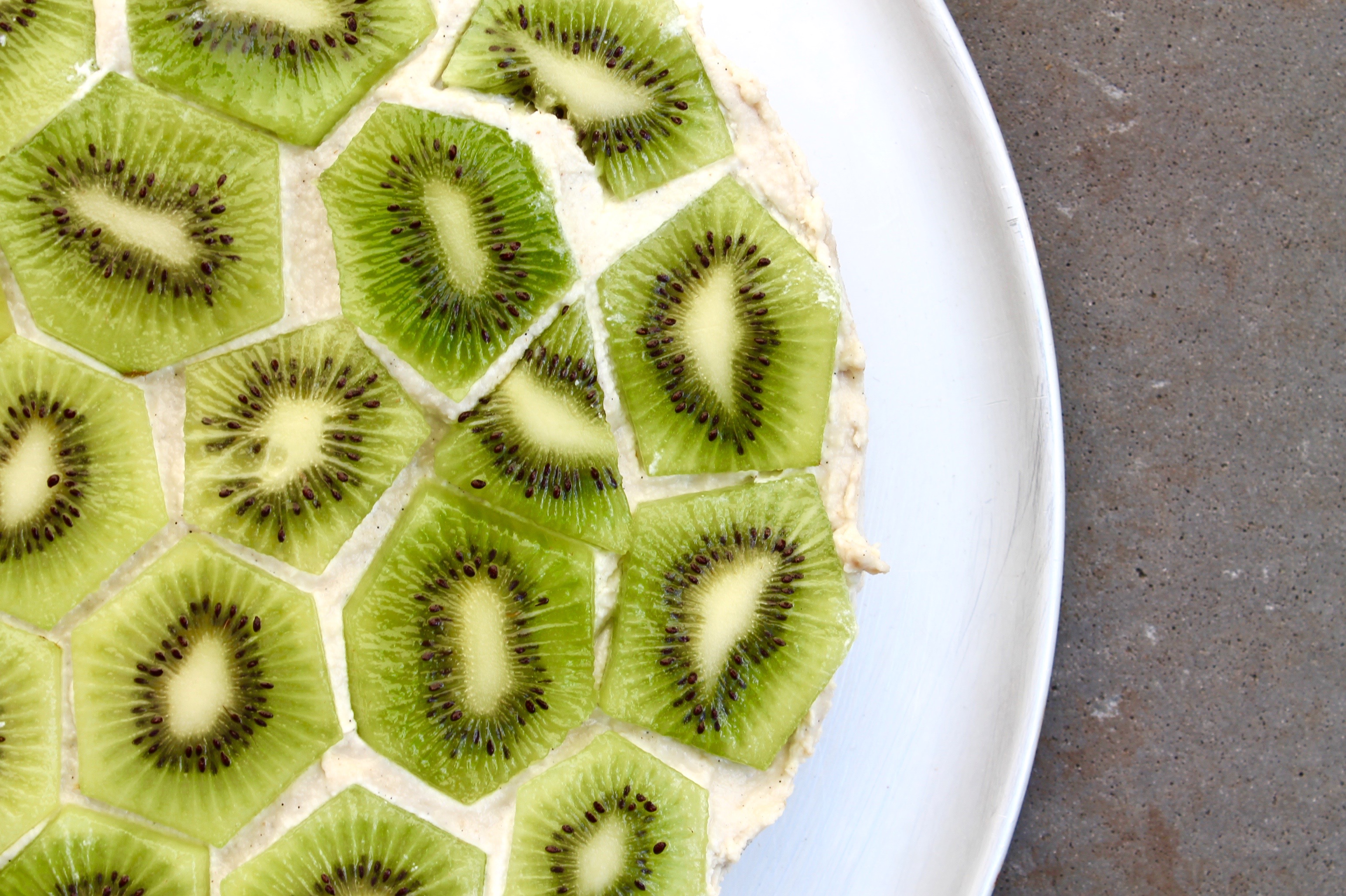 Original recipe adapted from Secret Squirrel