Who doesn't love a cheesecake and this cheesecake is sure o please even the most discerning of sweet tooth's and health critics.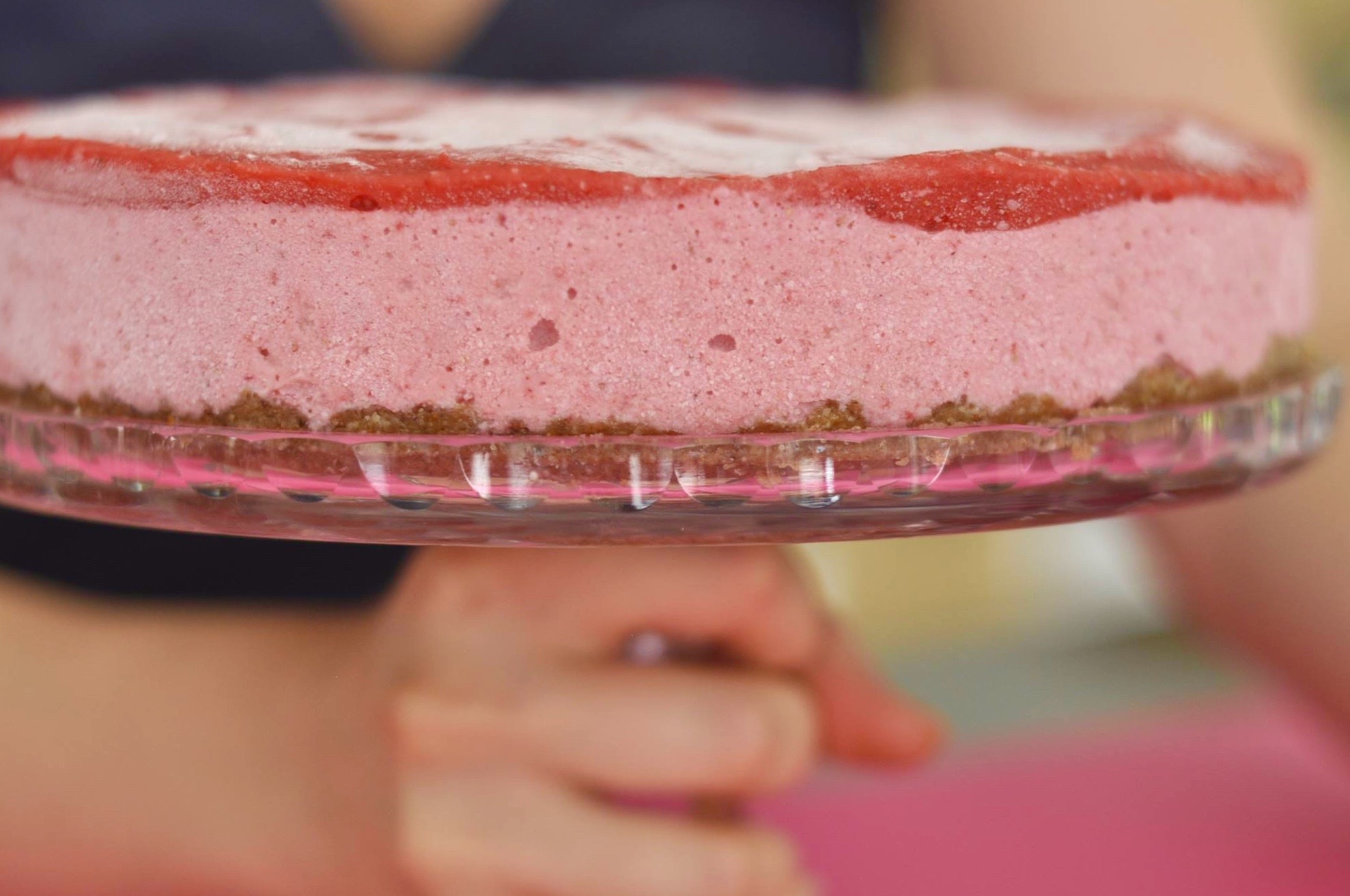 Crust
1 cup almonds (raw or activated)
3 soft medjool dates (pips removed)
1 tablespoon coconut nectar
Place all the crust ingredients into a food processor and process until the mixture starts to form a fine sticky crumble. Pour the mixture into a spring-form pan and press down to form a crust. Place the crust in the freezer while you make the filling.
Filling
1 ½ cup soaked macadamias
5 cups of strawberries (either are fresh or frozen)
1 cup of Nut Mylk
8 tablespoons of coconut nectar or raw honey
5 tablespoons of coconut oil
Juice of 1-2 limes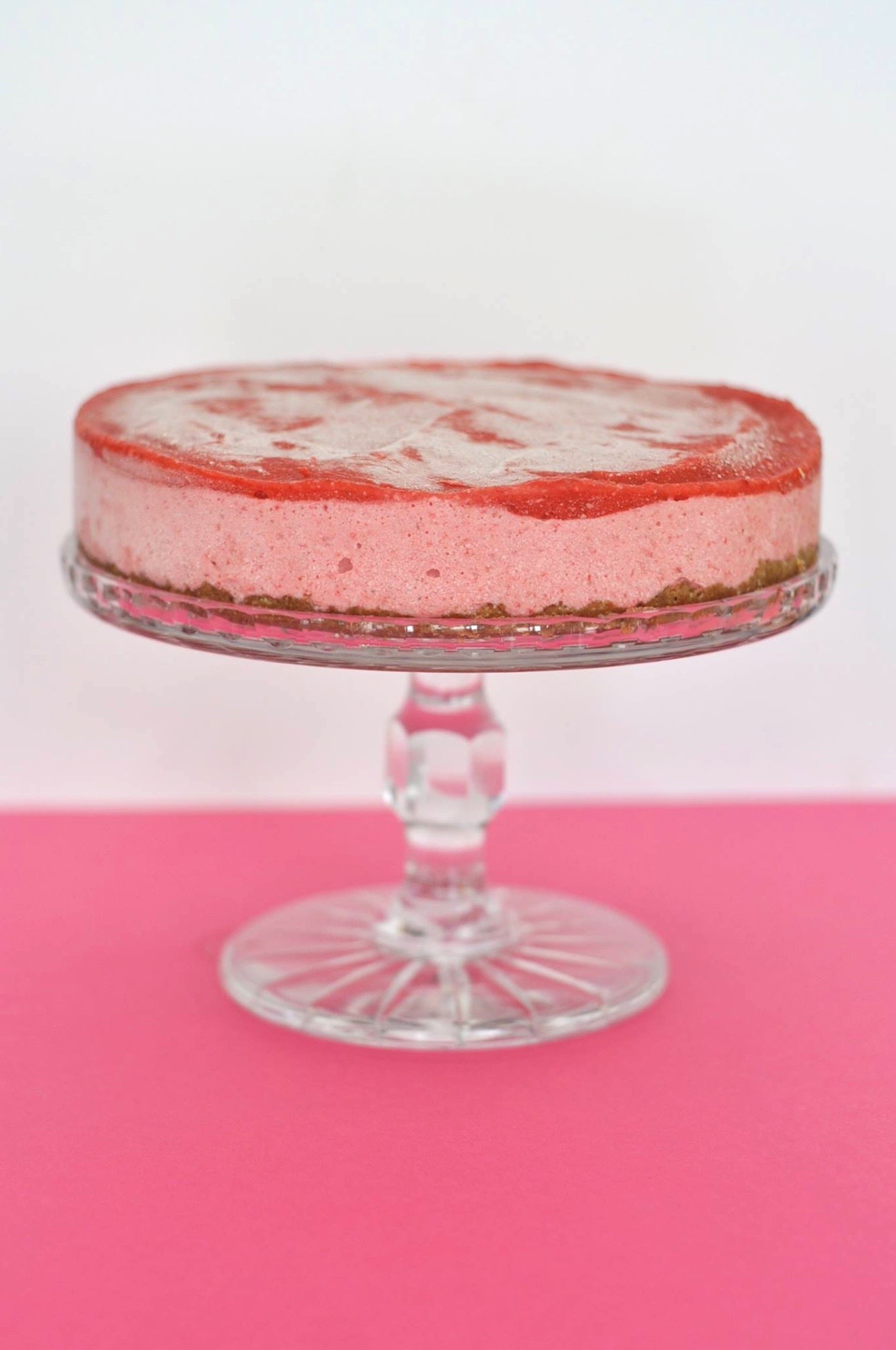 Blend all of the ingredients in a high-speed blender or food processor (a Thermomix is perfect!) until smooth and creamy. Now pour onto the crust, using a spatula to scrape the sides of the bowl. Smooth out the top of the creamy filling with the spatula so that it forms an even surface and place back in the freezer.
Extra strawberry layer
1 cup of strawberries
Juice of half a lime
1 tablespoon of coconut oil
Place all the ingredients in a high-speed blender and process until smooth. Pour the liquid on to the creamy cheesecake filling and place back in the freezer to set. You have now finished assembling your raw strawberry cheesecake. Now all you need is patience. Leave it in the freezer for around 5 hours. Then an hour before serving place it in the fridge to soften and carefully remove from thetin by gently releasing the spring.
Now you can enjoy this refreshing summertime sweet all summer-long!
Recipe adapted from the Unconventional Baker