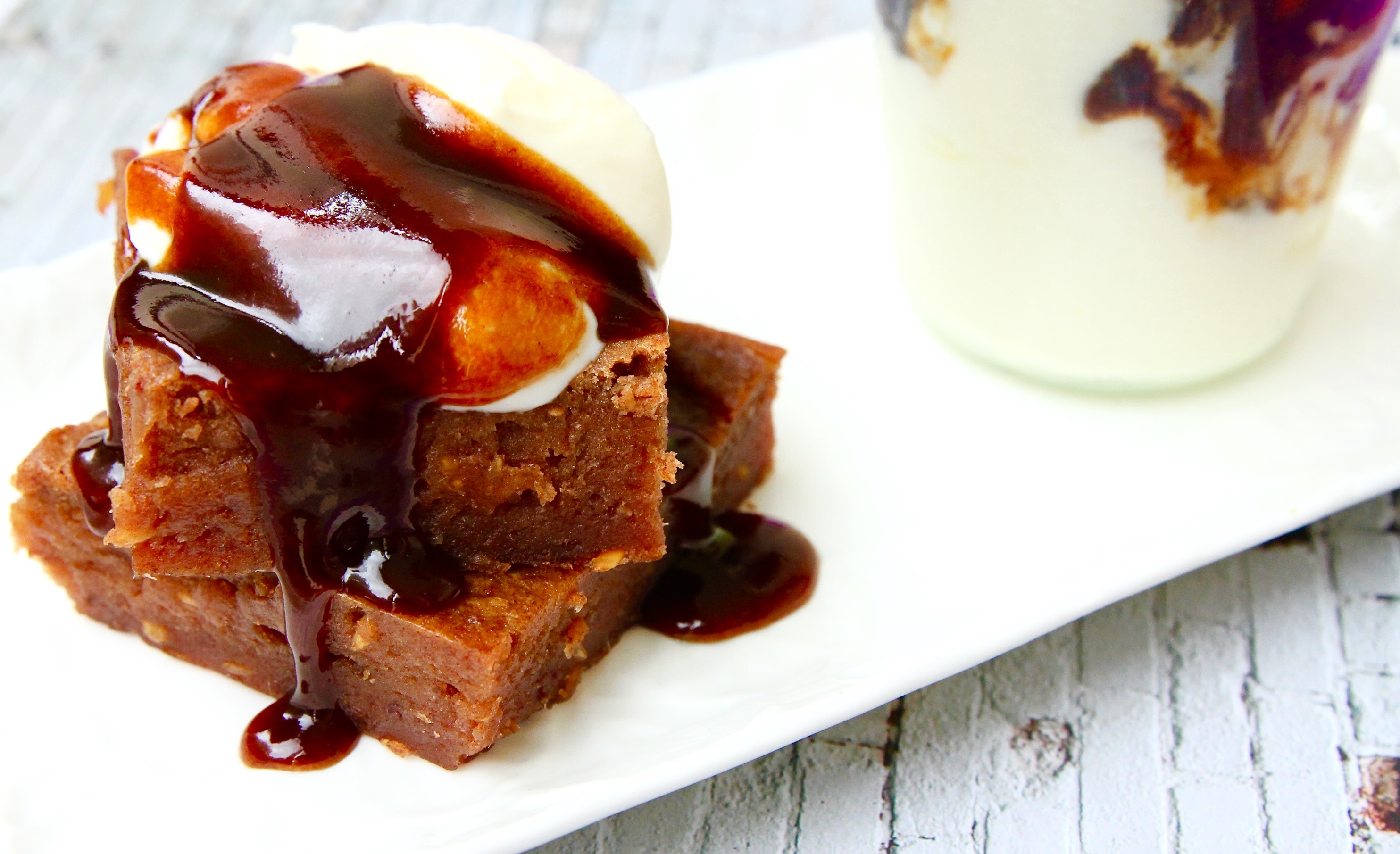 The ultimate sticky date pudding. Our vegan spin on an old favourite means that you really can have your cake and eat it too! This pudding is rich, gooey and well sticky… just what you would expect in a sticky date but at the same time so much more! It is full of goodness. We are sure this deliciousness will be a hit with whoever you make for.
Ingredients
2 1⁄4 cups chopped fresh medjool dates
1⁄2 cups boiling water
1 cup Nut Mylk
150g coconut oil
1 cup coconut sugar
3 flax eggs (3 tablespoons of flaxseeds mixed with 9 tablespoons of Nut Mylk & left to thicken in the fridge)
1 1⁄2 cups of spelt flour (or 1 cup spelt flour + 1⁄2 cup almond meal)
1 1⁄2 teaspoons bicarbonate of baking soda (aluminum free)
Toffee Sauce Ingredients
100g coconut butter
1 cup of almond mylk 1 1⁄2 cups coconut sugar
Method
Preheat oven to 160 degrees C.
Place the dates, water and bicarbonate of soda in a bowl and set aside for 5 minutes. Place the date mixture, coconut oil and coconut sugar in a food processor and process until well combined.
Add the flax eggs and flour and process until just combined.
Pour the mixture into a lightly greased 20cm square tin lined with non-stick baking paper and bake for 60 to 70 minutes (or until cooked when tested with a skewer). Allow to cool in tin for 10 minutes before turning out onto a wire rack.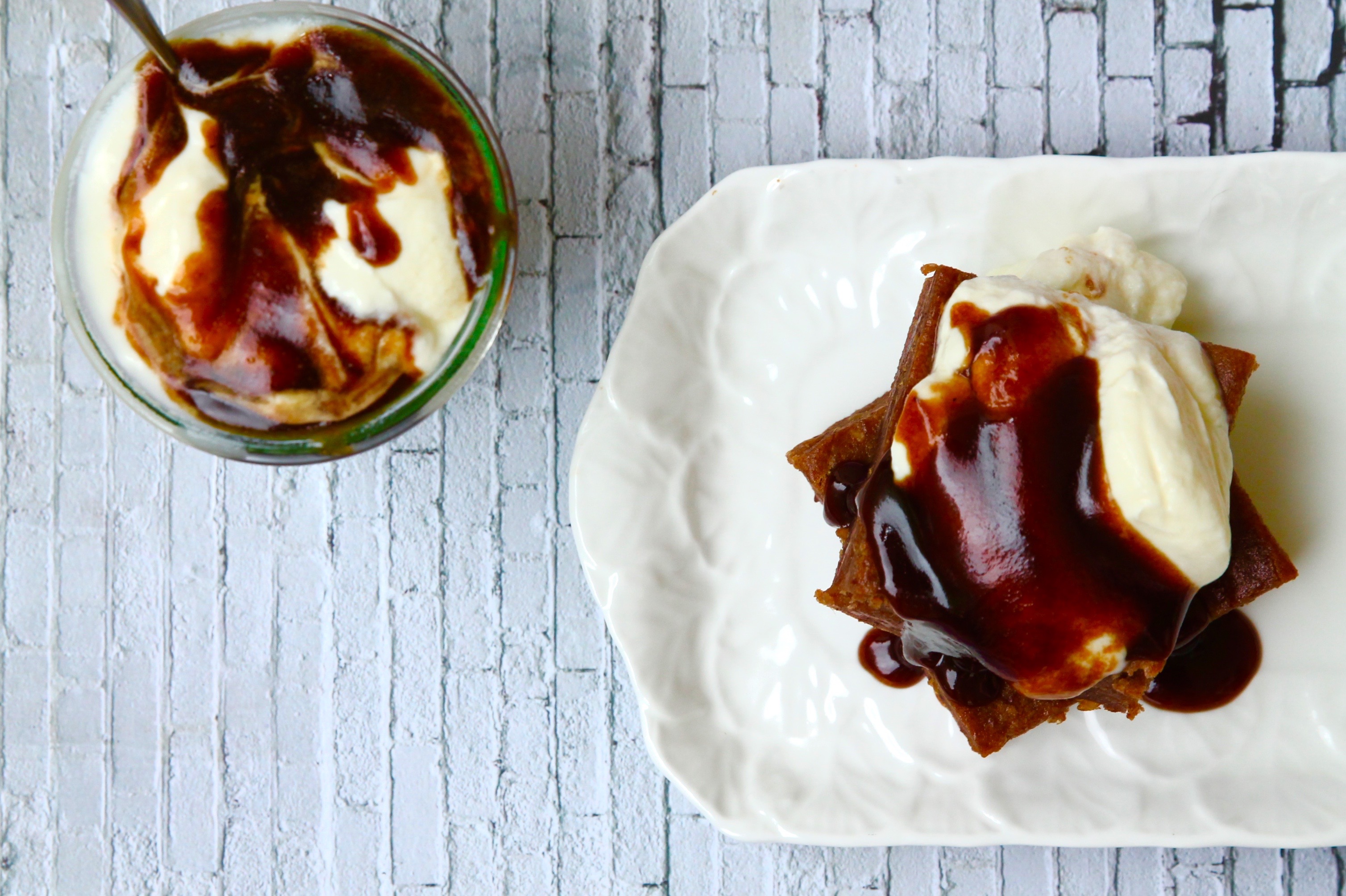 To make the toffee sauce, place the coconut oil and butter, Nut Mylk and coconut sugar in a saucepan over medium heat and stir until the sugar is dissolved.
Bring to the boil and cook for 8 to 10 minutes or until thickened slightly.
Serve the sticky date cake warm or at room temperature with coconut ice cream or coconut yoghurt and a generous pouring of the silky toffee sauce.
Original recipe adapted from Donna Hay