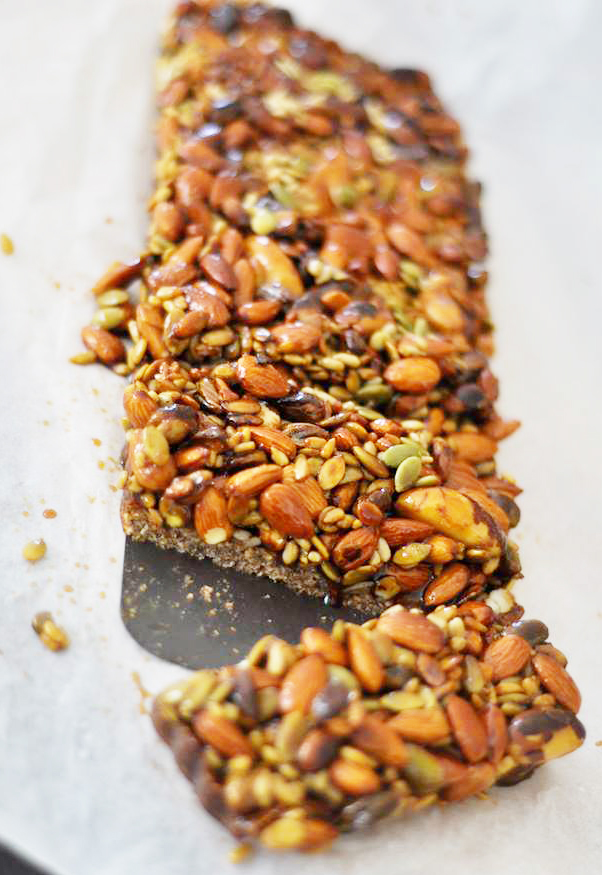 This tart is as if all your favourite nuts and seeds have come together to throw a party. Covered with a golden, silky sweet coating of honey this tart makes a satisfying snack. It is subtly sweet and has crunch in all the right places. What is particularly great is that this recipe is endlessly variable. Hazelnuts and pecans would work wonders! You could even add your favourite fruit (sour cherries would work marvelously) if the occasion calls for something a little sweeter!
Crust
1 ½ cup almond meal
½ cup whole rolled oats
2 tablespoons chia seed
2 tablespoons raw honey or coconut nectar (rice malt syrup would also work)
1 flax egg (1 tablespoon golden flax seeds mixed with 3 tablespoons of Nut Mylk until a gel like consistency)
½ teaspoon salt
1/3 cup coconut oil
1 teaspoon apple cider vinegar
Preheat the oven to 175°C.
Whisk the psyllium husks with the almond Nut Mylk in a bowl and set aside for 5 minutes, until the mixture has a thick gel like consistency.
Meanwhile, coarsely chop the almond meal, oats, chia seed, coconut oil, apple cider and honey in a thermomix/food processer until it forms a dough like consistency.
Press into a tart tin with a removable base or springform pan before baking for 20 minutes, or until golden.
Let the crust cool at room temperature before adding the filling.
Topping
½ cup raw honey or coconut nectar
¼ cup Nut Mylk
4 tablespoons coconut oil
4 tablespoons date paste
pinch sea salt
seeds of 1 vanilla bean
1 cup almonds
½ cup pistachios
½ cup brazil nuts
1/3 cup sunflower seeds
1/3 cup pumpkin seeds
In a small saucepan, gently heat on medium the honey, sea salt, Nut Mylk, date paste and vanilla for about 5 minutes. It should start to bubble like at the beginning of toffee.
In a large mixing bowl place all the nuts and seeds, pour the honey syrup mixture over the top. Stir the mixture through, ensuring that all the nuts are glossy.
Pour into the baked tart crust and bake for 20 minutes. Store in the fridge for up to a week. It makes a wonderfully sustaining snack. Or, slice and store in the freezer.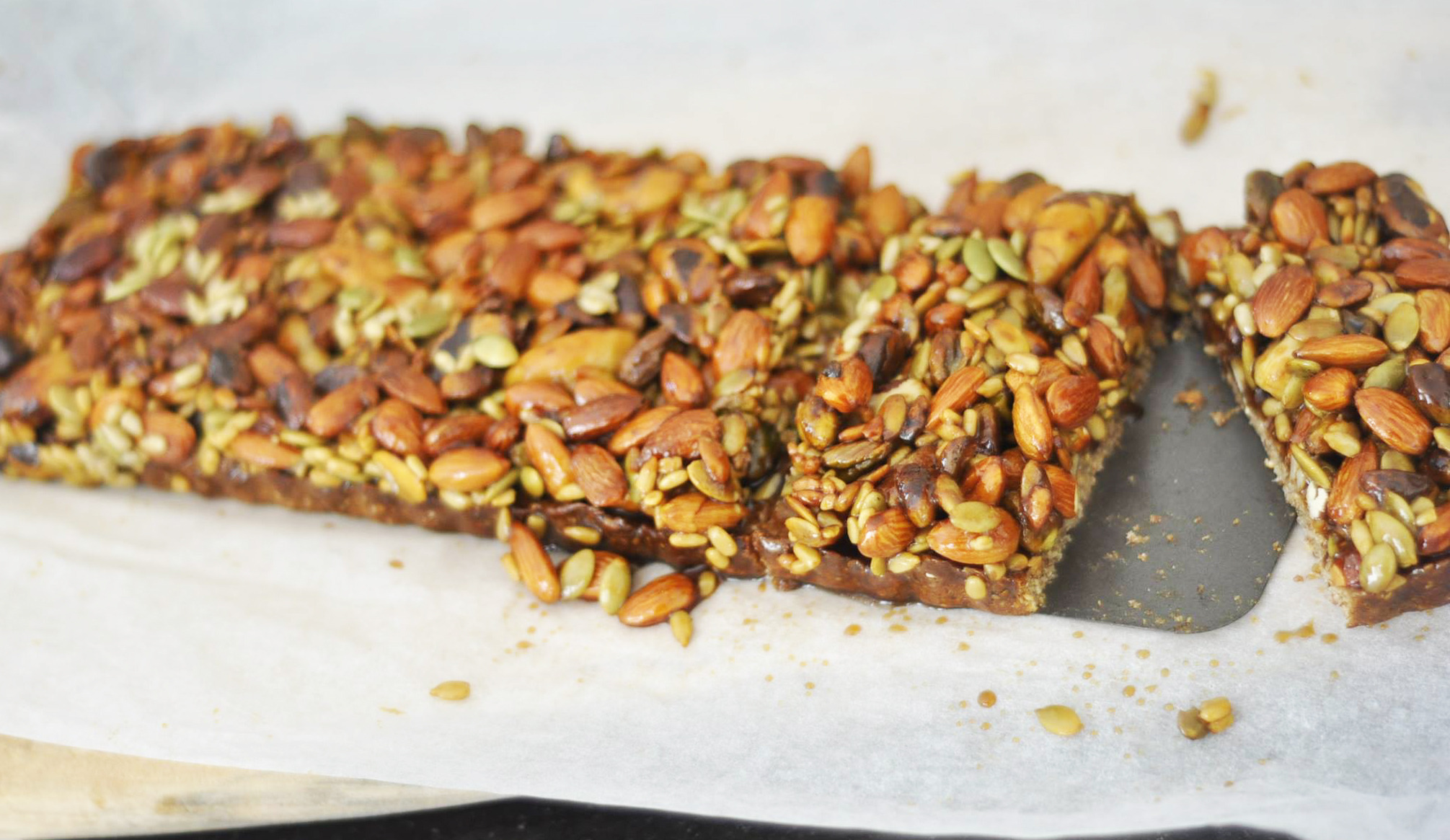 Original source: Nutrition Stripped