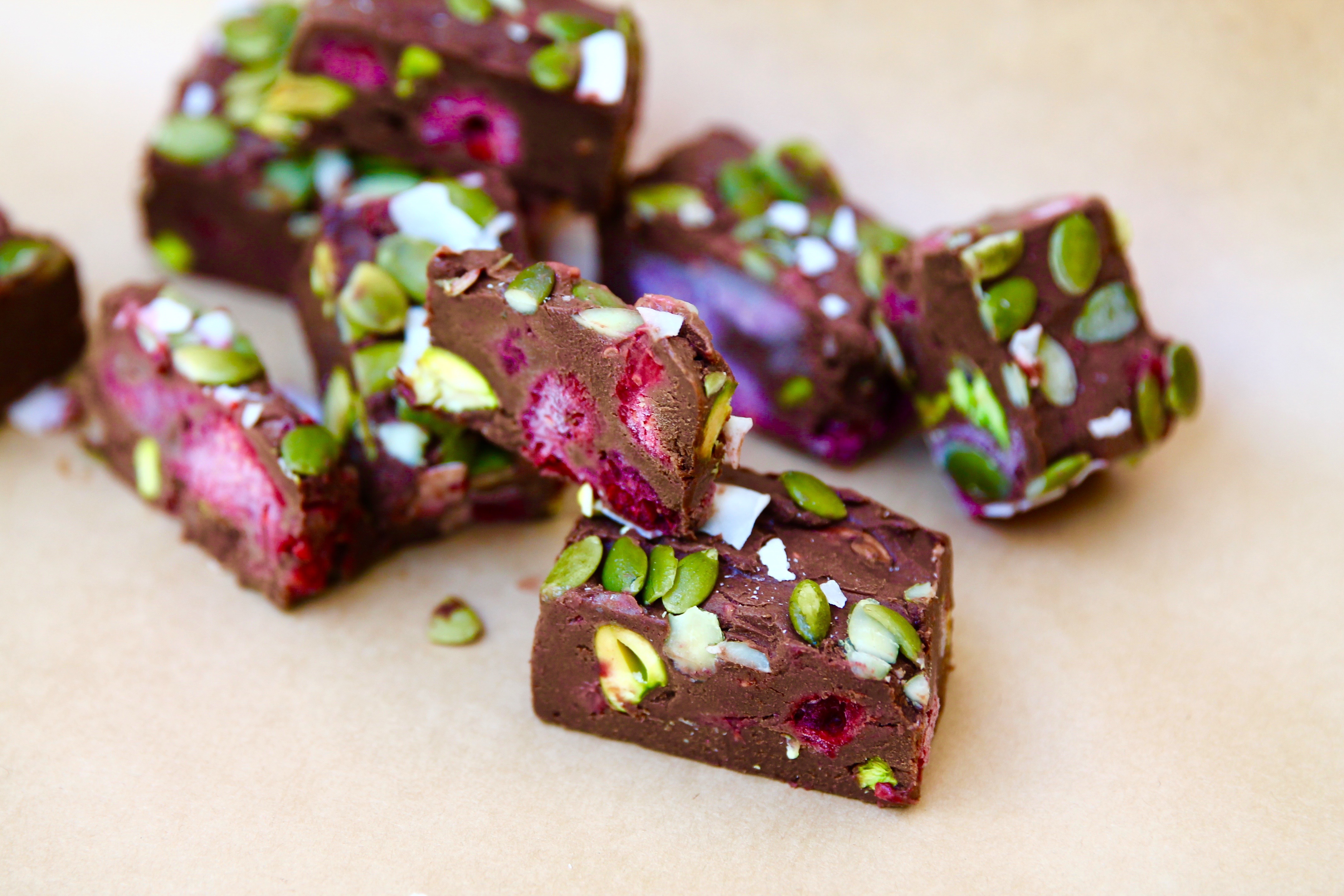 A decadent and dreamy fudge with a beautiful pop pink and green colour that make it a marvelous centerpiece for any occasion. Be wary though this fudge the rich melt in your mouth punctuated by a burst of fresh raspberry make this raw vegan treat is just oh so moreish!
½ cup cacao powder
½ cup coconut oil
½ cup medjool dates (approximately 9)
3 tbsp coconut nectar
1/3 cup tahini
¼ cup pure almond Nut Mylk
1 teaspoon rose water
Good pinch of salt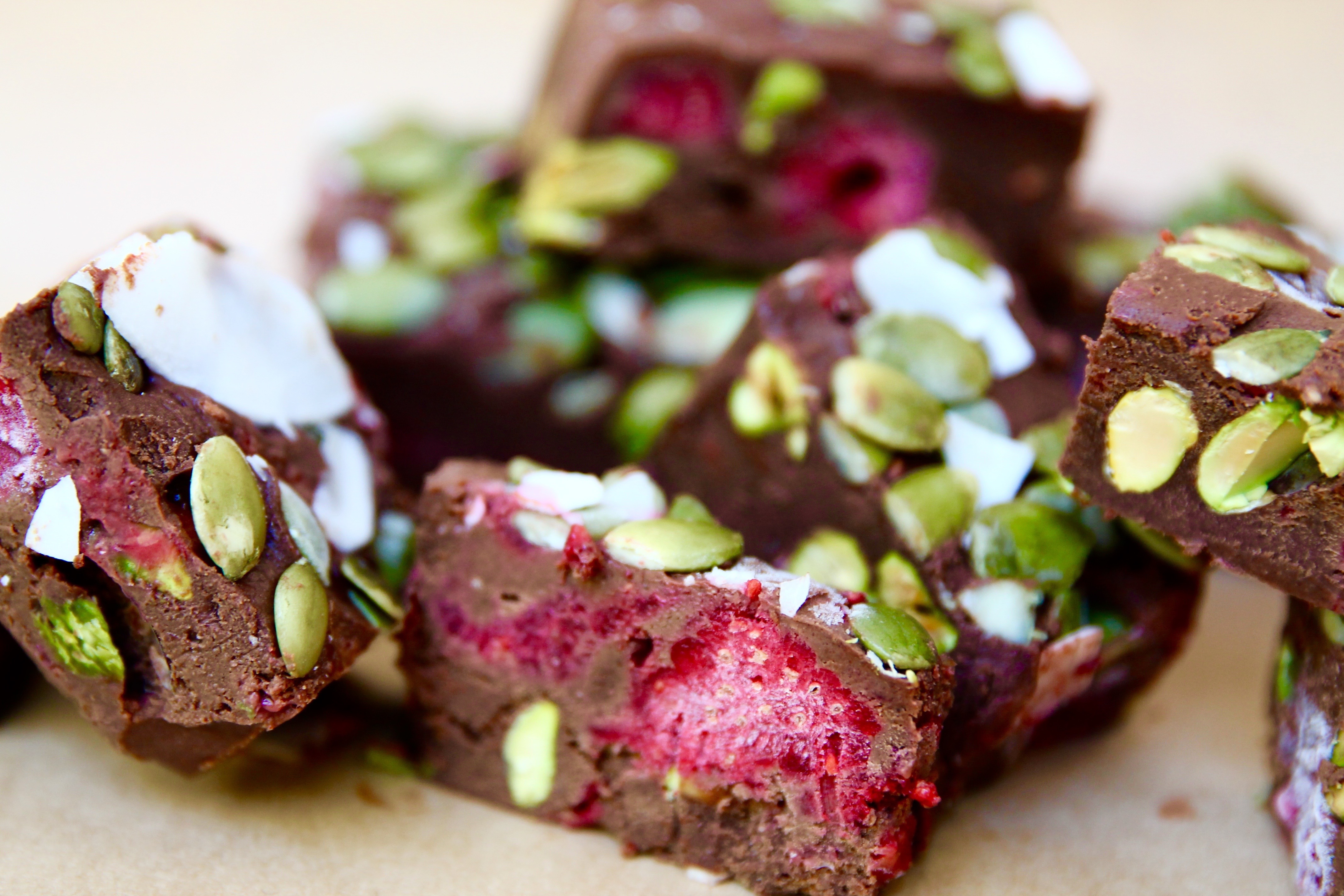 Combine all of the above in a high-speed blender until smooth. Pour mixture into a bowl and stir through ½ cup of pistachios and ¾ cup frozen raspberries. Spread into a brownie tin, sprinkle with pipita seeds and place in the freezer for a couple of hours before slicing, serving and sharing.
Original recipe adapted Elsas Wholesome Life