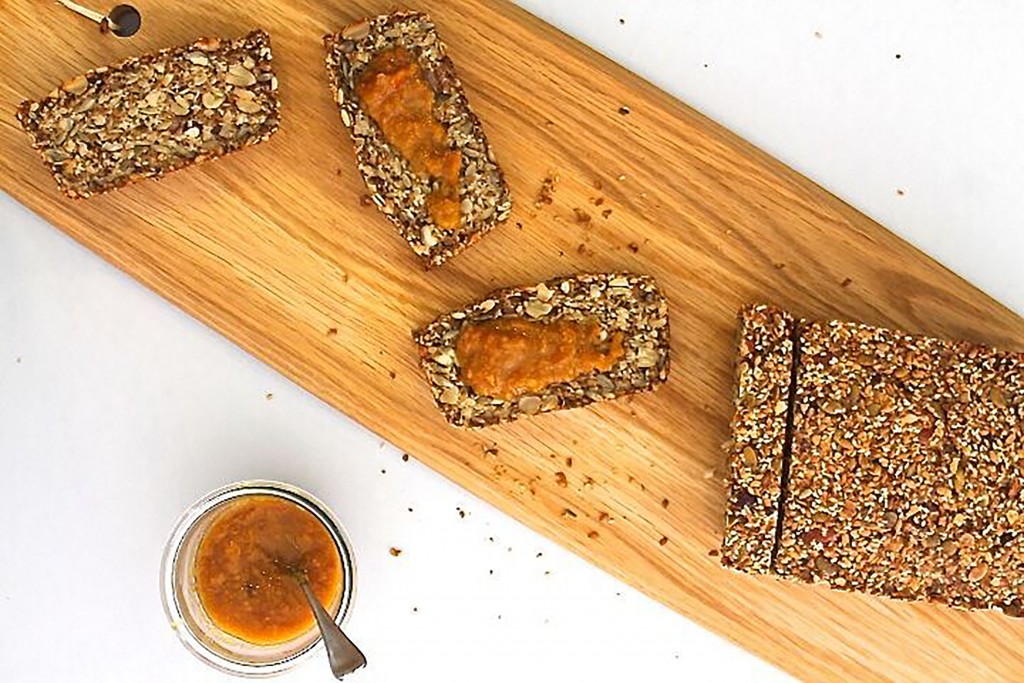 This recipe is a staple in our house and we are sure once you try it, it will be in yours too! It is straightforward, grain-free, dairy-free (of course!) and sweetener free. Moreover, it is infinitely variable. We alter this bread according to our whims and encourage you to do the same. We add raisins for a touch of sweetness, dark dairy-free chocolate for a treat or sour cherries for a touch of tartness. The bread carries savoury spreads and sweet spreads marvelously. Some of our favourites include chia berry jam, coconut oil and garlic kale with a poached egg. The possibilities are limitless.
2 tbsp psyllium husks + 1 ½ cups almond Nut Mylk
100g almonds
100g hazelnuts or macadamias
100g sesame seeds
100g sunflower seeds
100g golden flax seeds
100g pumpkin seeds
1-2 tsp sea salt
3 tbsp melted cold pressed coconut oil
Preheat the oven to 175°C.
Whisk the psyllium husks with the almond Nut Mylk in a bowl and set aside for 5 minutes, until the mixture has a thick gel like consistency.
Meanwhile, coarsely chop the nuts and seeds in a thermomix/food processer.
Place in a bowl, stir in the salt, oil and psyllium gel.
Set aside for 1 hour.
Now pour into a greased loaf pan (around 30 x 10cm) and bake for 60-70 minutes. The recipe also works wonders in a muffin pan, just bake for 45-50 minutes instead!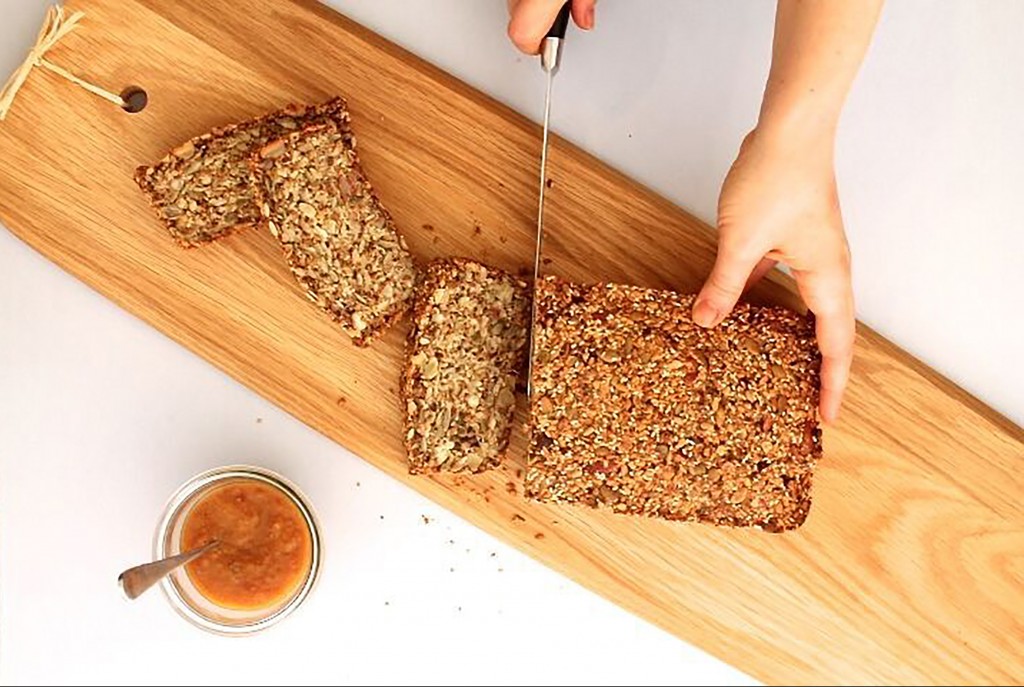 Original source: Green Kitchen Stories