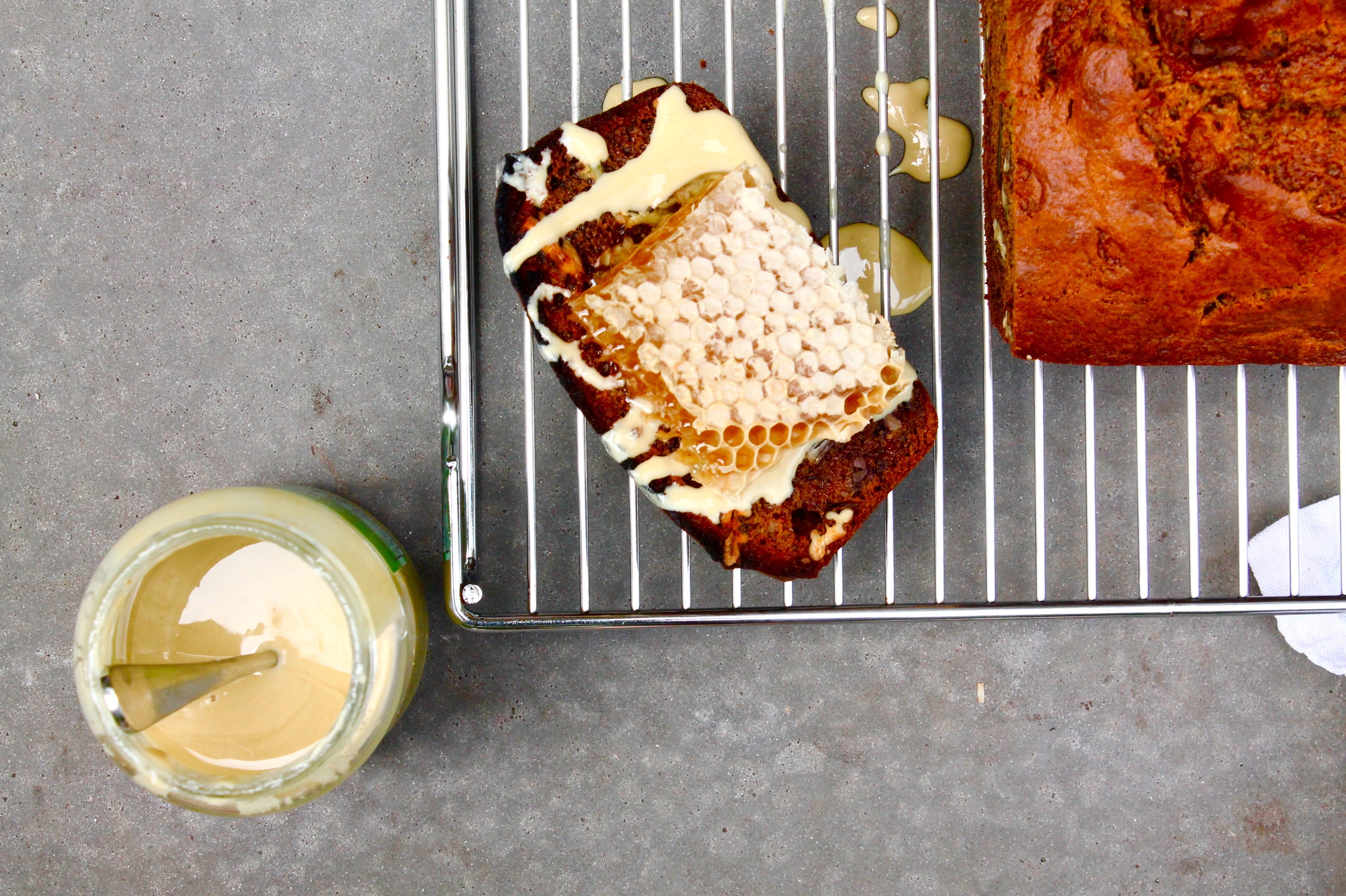 It is fair to say, this banana bread is the only one you need in your repertoire. Not only does it taste sensational, (the tahini and honey transforming the banana goodnesses into a molten caramel like masterpiece), but it is also relatively straightforward. The recipe bread toasts terrifically, keeps wells and slices easily, making it a reliable breakfast staple that will cheer up even the most dreary of days.
Spread with coconut oil and place under the grill for a few minutes, or until it reaches a desirable level of toastiness. Smother with tahini and position a large chunk of honeycomb. Best enjoyed over the course of a lazy Sunday morning with an almond Nut Mylk cappuccino.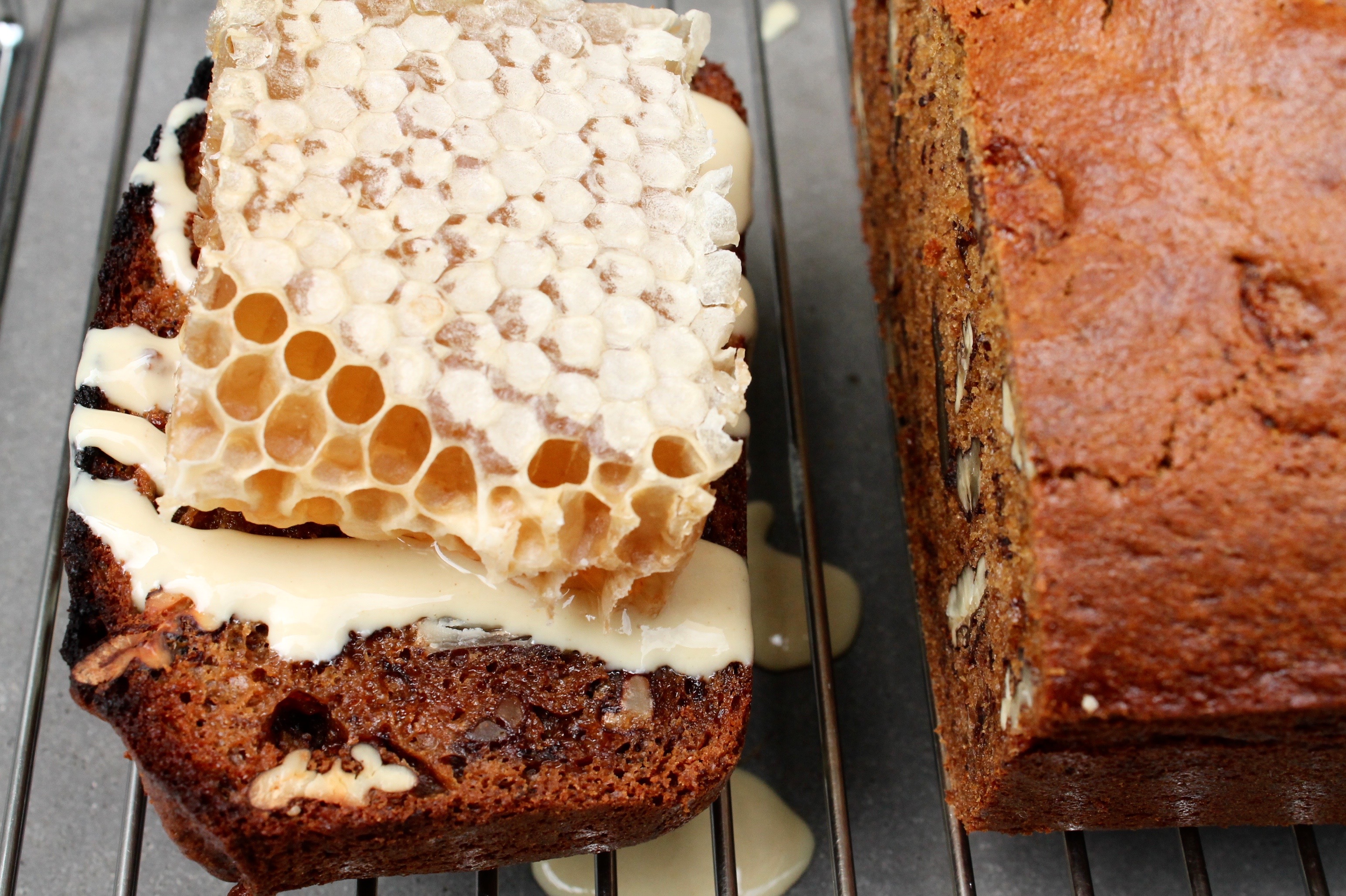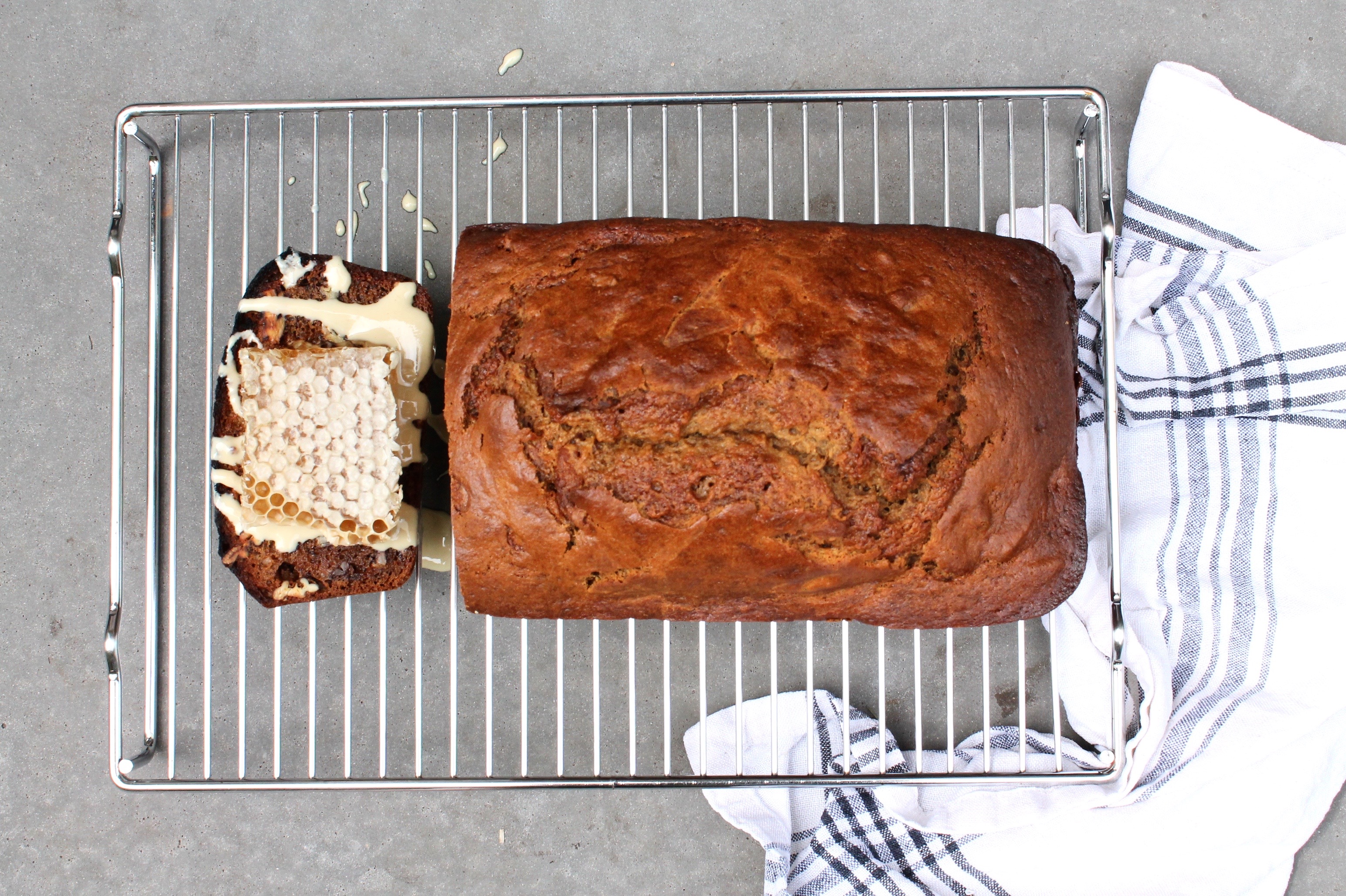 Ingredients
180g walnuts
3 large ripe bananas, peeled and mashed (300g)
270g coconut sugar
3 eggs, lightly beaten
140ml Nut Mylk
70ml coconut oil
275g spelt flour
1 teaspoon bicarbonate of soda
1 ½ teaspoon baking powder (aluminum free)
Sea salt
Topping
80g coconut butter
60g tahini
200g honeycomb in honey
¾ teaspoon coarse sea salt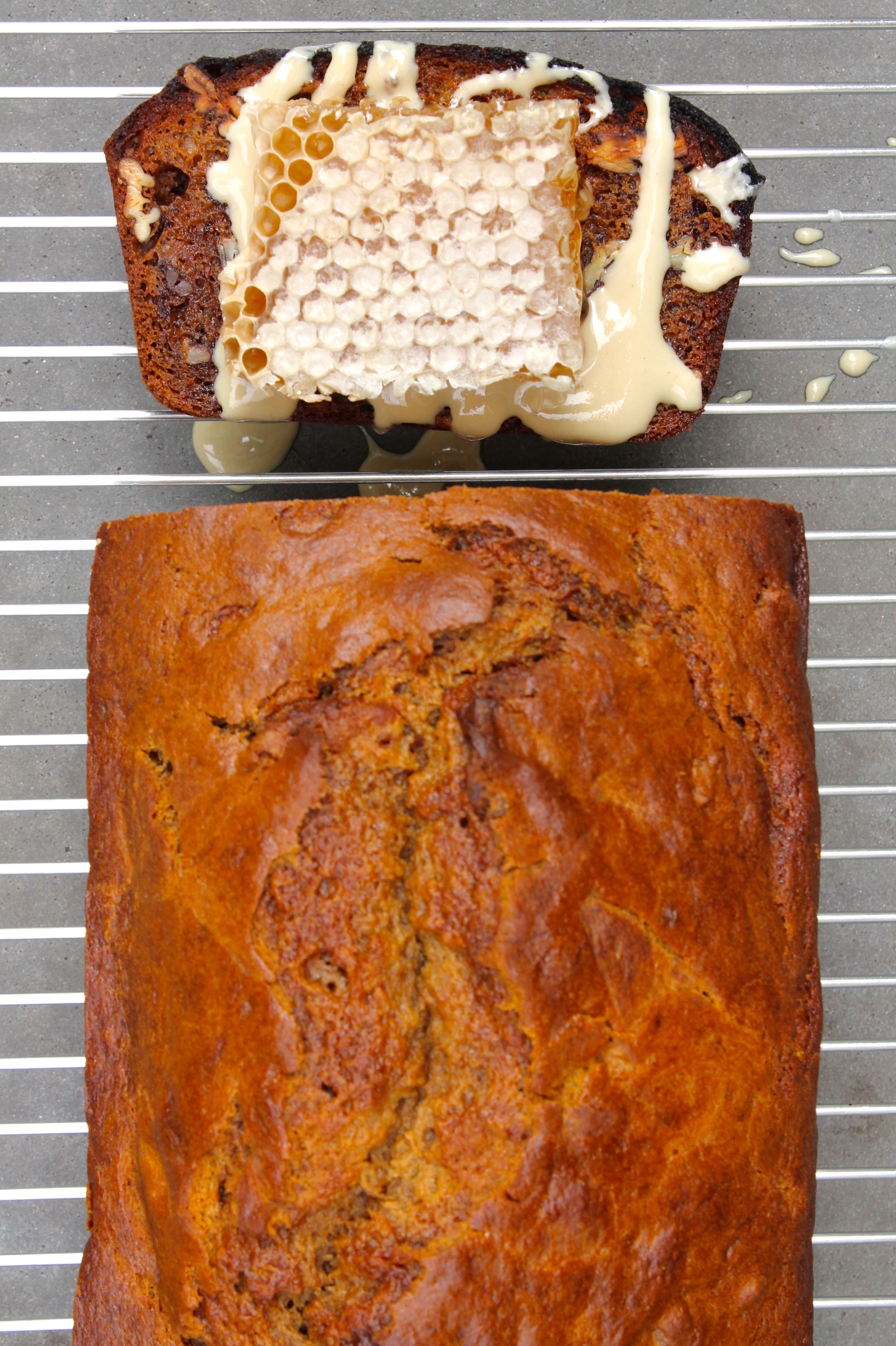 Method
Preheat the oven to 170 degrees Celsius and line a loaf tin with baking paper
Place the walnuts on a baking tray and roast for 10 minutes before chopping them and setting aside.
Place the bananas, coconut sugar and eggs in the large bowl of an electric mixer and beat until combined. With the machine running on a slow speed, add the salt, Nut Mylk and the coconut oil. Sift together the flour, bi-carb and baking powder and then add this to the mix. Continue to mix on a medium speed for about 5 minutes, until thoroughly combined. Stir through the pecans and then pour the mixture into the loaf tin.
Place in the oven and bake for about 1 hour 10 minutes, until a skewer inserted in the centre comes out clean. Leave aside for 10 minutes before removing from the tin and setting aside on a wire rack until completely cool. You can now wrap the bread in foil and keep for up to 5 days, or freeze for a few weeks.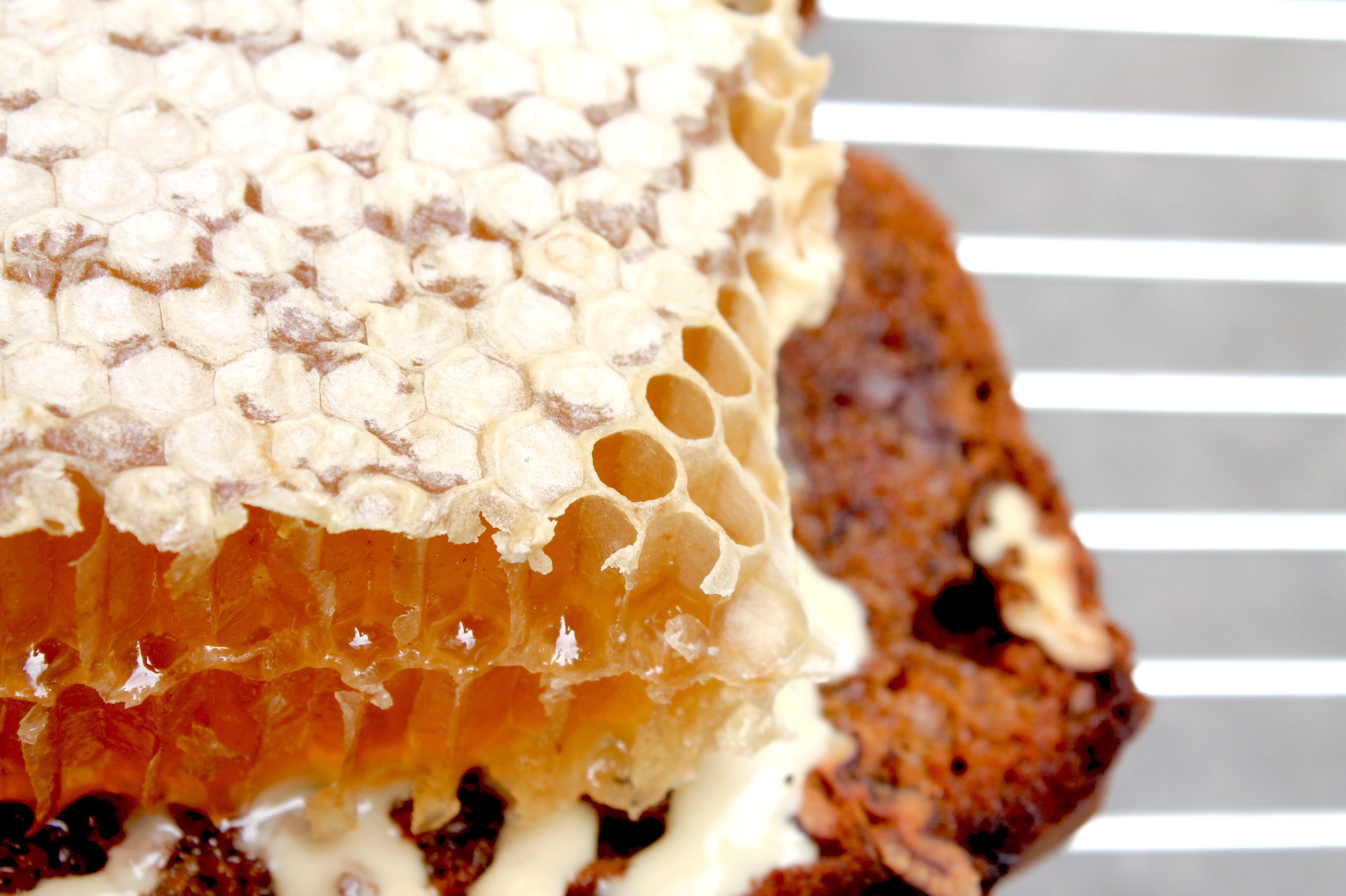 Set your oven grill to high. Cut the banana into 2cm-thick slices and brush with coconut oil. Place under the grill for up to 2 minutes, until lightly toasted on one side, and remove. Drizzle over the tahini, place a chunk of honeycomb on each slice and sprinkle with coarse sea salt. Serve at once.
Recipe adapted from Yottam Ottolenghi's Plenty More cookbook