Plant based living doesn't mean going without and this recipe just goes show. Sweet golden pumpkin enveloped with a creamy, warming sauce is next level comfort food. The sauce has a myriad of applications and is a easily adapted to your tastes.
Pumpkin
Sea salt
Pepper
Star Anise
Sage
Nutmeg
Garlic oil (olive oil infused with Russian garlic)
2 cups Almond Nut Mylk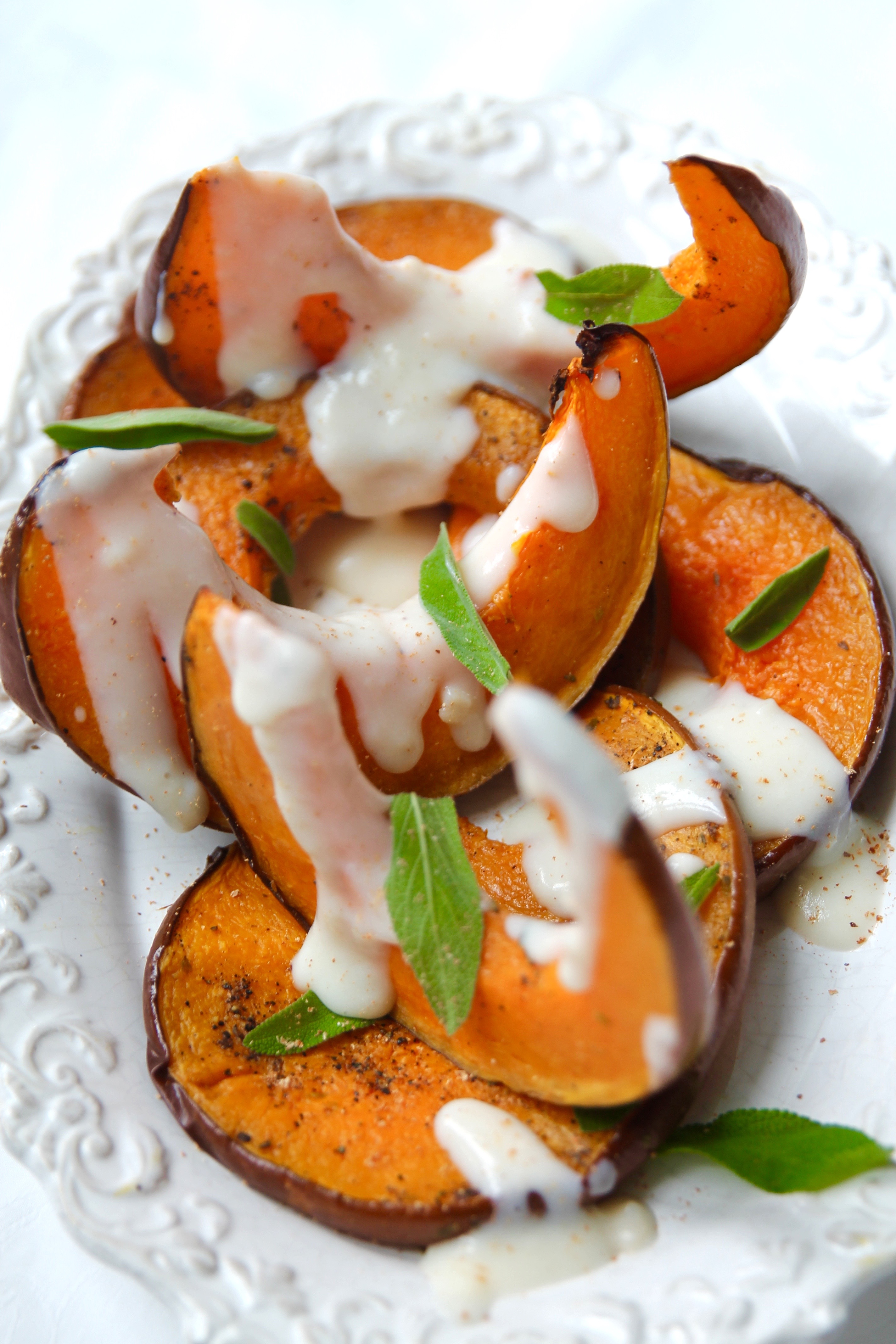 Slice the pumpkin into thick wedges and drizzle generously with oil and sea salt.
Place the pumpkin in a preheated oven to cook until golden and caramelizing around the edges (around 40 to 50 minutes depending on thickness).
To make the sauce gently heat 2 cups of Nut Mylk (500ml) over low heat with a few sage leaves, a pinch of nutmeg and star anise. Simmer for 5 minutes then strain into a clean pot.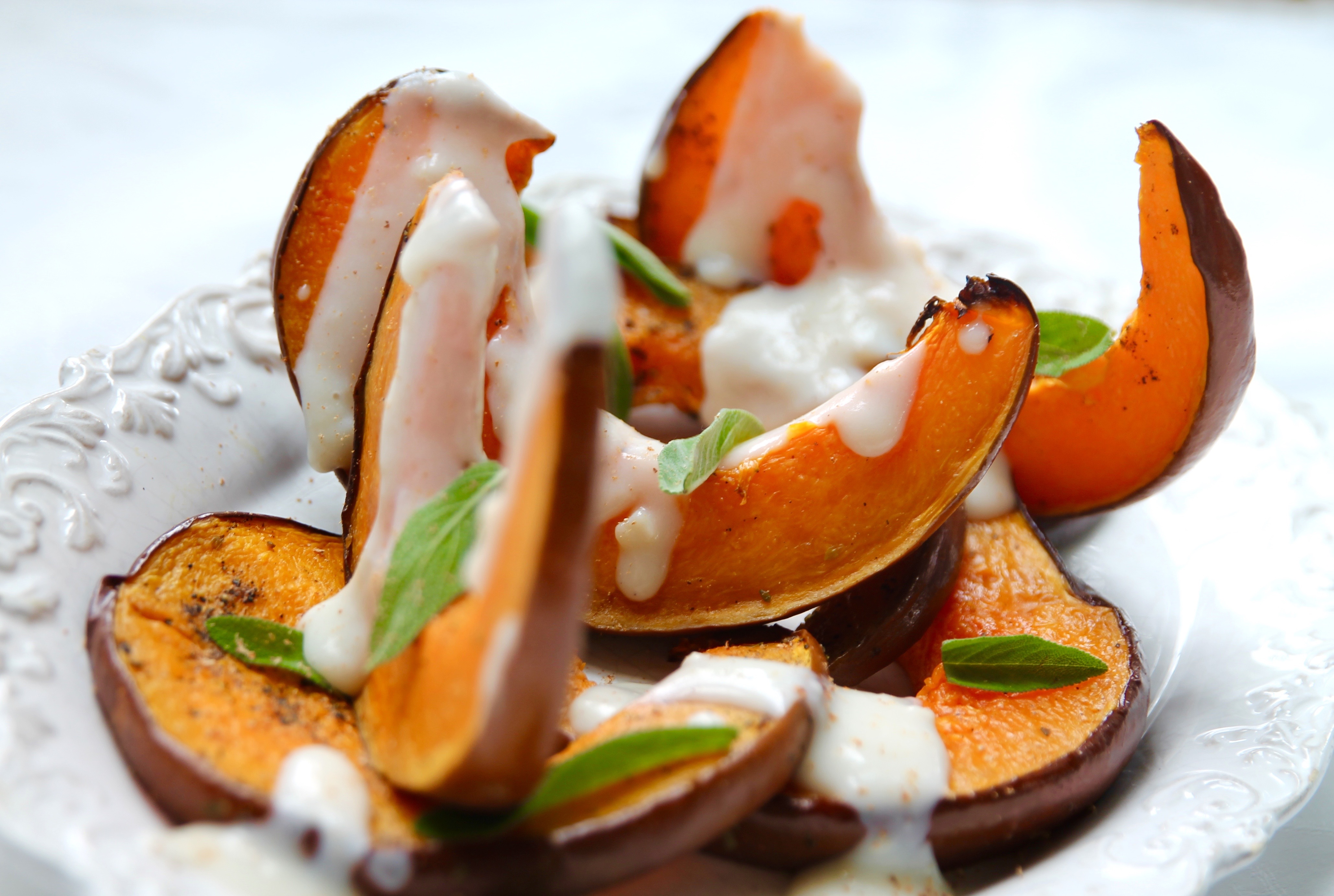 In a bowl make a slurry by combining 2 tablespoons of rice flour with 1 teaspooon of arrowroot and a little extra milk.
Pour the slurry into the Nut Mylk, whisking briskly until thickened and smooth. If you like yours a little thicker just add a half cup of almond flour.
Adjust spices according to your tastes before topping the pumpkin with your creamy vegan béchamel.
Original recipe adapted from Teresa Cutter the Healthy Chef